Troy 29 Carbon XT LTD
140mm of frame travel matched with 160mm fork travel
One bike, zero excuses. The Troy is a quiver killer. In its fourth-generation, the 140mm travel frame gets a svelter rear-end with improved clearance and ample room for up to 2.6″ tires. It also has stouter, double-row linkage bearings and refined geometry with size-specific chainstay lengths and longer reaches on all sizes—results of serious testing around the globe. If you're looking for a trusty rig to take on everything your skills can handle, and maybe some stuff they can't yet, the Troy is your bike.
Django 29 Carbon XT LTD
120mm of fame travel matched with 150mm fork travel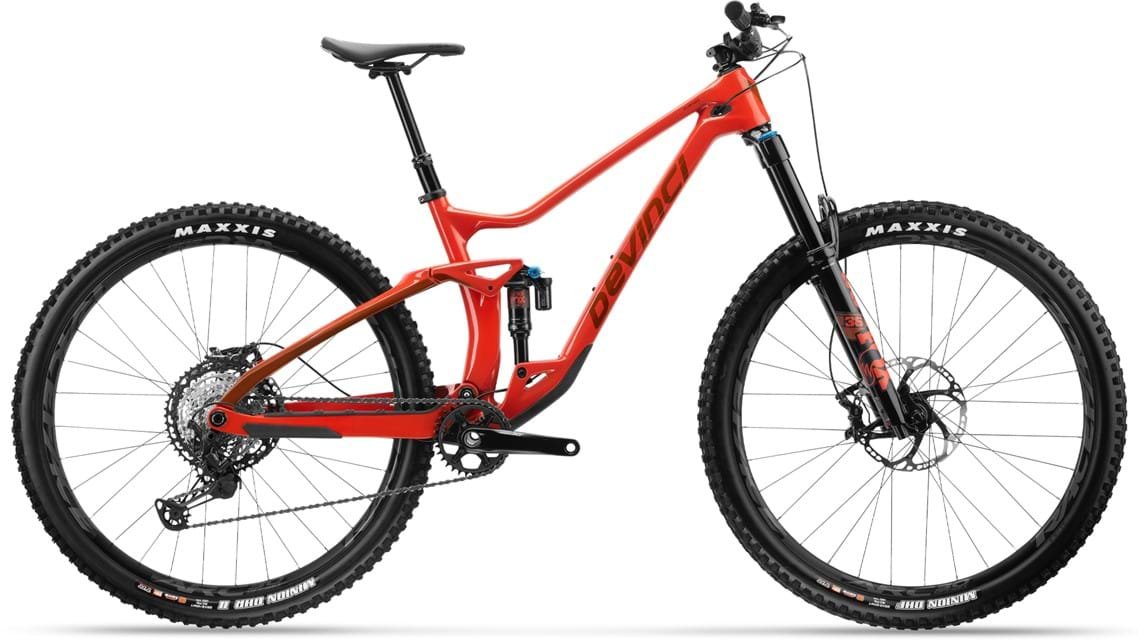 Light, lively Split-Pivot Django brings unstoppable stoke to a tangle of trail types. This capable short-travel machine shines on climbs, while bringing adept handling to gnarled, technical turf. Superboost 157 rear spacing combined with 29×2.6 tire clearance accentuate its punchy, aggressive powers on rolling terrain. Relocated adjustable geo flip chips mean less moving parts and simple on-the-fly adjustability. And threaded BBs make for easy maintenance, while molded chainstay and downtube protection helps buck rocks and loose debris. Jump on the fun-hogging Django 29 today and find your happy place — everywhere you ride.